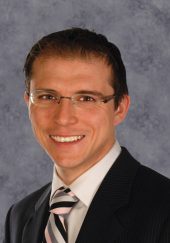 Ben Orooji
|
Boston, MA, Aliso Viejo, CA; Orlando, FL; Bangor, ME | info@coinappraiser.com | Capped Bust, Reeded Edge half dollars of 1836-1839; Federal U.S. coins
Career Achievements & Qualifications: Ben has been an ardent collector for over 16 years and was acting as a vest pocket dealer for 6 years before joining the team at Stacks Bower's Galleries in early 2013 as a numismatist and cataloger. In his tenure at Stacks Bowers he has helped catalog and worked closely with numerous landmark collections including the John J. Ford Jr., Collection. His cataloging and research have been instrumental to our offering of countless numismatic rarities. He is also a frequent contributor to our weekly blogs. More recently he has helped manage the overall catalog production process for the firm's U.S. coin and exonumia sales.
Personal: Ben is a graduate of the University of Maine with a Masters of Arts in Clinical Psychology, and the University of Central Florida with a Bachelors in Science in Psychology and Behavioral Forensics. After graduating from the University of Maine, he worked as a mental health therapist in a maximum security prison within the Florida Department of Corrections. The ethical care and rehabilitation of incarcerated individuals remains a cause about which he continues to be passionate. Ben and his wife have been married for nearly 11 years and have one daughter, Alyssa. He is first and foremost a family man and enjoys spending time with them and watching his daughter grow. He was exposed to coin collecting as a young child through his mother who enjoyed picking out unusual coins and bills from circulation. His first coin purchased was a worn silver George V shilling, bought for 75 cents at the age of 13. After graduating high school, he quickly became interested in selling coins to supplement his collecting budget, began attending local coin shows in central Florida and established relationships with local dealers to further his numismatic knowledge. Ben is a high-energy individual, is perpetually curious about the world and ascribes to a philosophy where he rarely "works" and instead, is constantly "playing" the grand game of life. He enjoys Legos, fine scotch and has a love for esoteric historical artifacts and objects d'art. Though Ben feels right at home in Southern California, he loves walking through the woods of New England and counts Fort Point State Park in Stockton Springs, Maine as his (current) favorite location on earth.
How to contact Ben Orooji
Via Phone: To contact Ben Orooji, please call 917-692-3830. Please know that it is hard for us to help you without seeing an image of what you have. Please only call Ben if you have sent a picture previously.
Via Text: To contact Ben Orooji, please send your message to 929-265-7332. Please send a clear image of the front and back of the coin you would like appraised so that Ben can see the condition of the coin.
Via Email: To contact Ben Orooji, please email info@coinappraiser.com. Please send a clear image of the front and back of the coin you would like appraised so that Ben can see the condition of the coin.
Via Our Form: Please fill out the contact form on this page.
Locate an Expert Near You
What is your zip code?