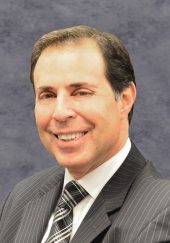 Mark Schimel
|
New York, NY; Fort Lauderdale, FL; Philadelphia, PA; | info@coinappraiser.com | Early Half Dollars, specifically 1801-1807 Draped Bust Heraldic Eagle.
Career Achievements & Qualifications: Assembled one of the most complete and high grade collections of heraldic eagle half dollars by Overton variety.  Assembled an extensive collection of early half dollars from 1794-1838 in high grade and rare variety.  Member of ANA for over 35 years, member JRCS. Completed the ANA educational courses and awarded the Numismatic Scholar Diploma.
Personal: Started collecting at a very early age, when I was given some Indian Cents and Silver Dollars by my grandmother.  Then I started going through  my mother's change, and started a collection of walking liberty halves, many of which I still have today.  To complete my set and expand my collection in general, I discovered coin dealers.  I visited some local shops in Brooklyn, and also bought some coins by mail order through coin magazines.  Sometime in the mid 70's I discovered Stacks, and that was a real game changer.  I loved going to the store and looking through rolls of BU walkers before slabbing was invented!  How else could I get prooflike branch mint coins for the same price as any other BU!  I still have that walker set.  I bought my first 1795 half dollar from Stacks, and went on to purchase the majority of my collection from Stacks, and Bowers and Merena by auction or retail.  Marriage, kids, a house, and college all competed for my coin money, and they all seemed to win every time. Although I was able to keep the collection, I didn't do much to add to it.  However being on a limited budget I started collection the other end of the spectrum, cull bust halves.  I hoarded them by the roll!  I had so many that I decided to put together a date set and filled a blue Whitman album of 1807-1839 bust halves, every one with a hole.  This set, a true labor of love took almost 30 years to complete, as you can imagine how hard it was to find an 1836 reeded edge with a hole.  About 5 years ago I re-entered the coin business professionally, working in South Florida until I recently moved back to New York to join StacksBowers.  I know that no one ever moves from Florida to New York, but I love this store too much, it brings back such great memories, that I  could not pass up the opportunity to be here.   My collecting passion is not just limited to coins.  I also collect old telephones, radios, toasters, electric fans, toys, and anything interesting in early technology.
How to contact Mark Schimel
Via Phone: To contact Mark Schimel, please call 917-692-3830. Please know that it is hard for us to help you without seeing an image of what you have. Please only call Mark if you have sent a picture previously.
Via Text: To contact Mark Schimel, please send your message to 929-265-7332. Please send a clear image of the front and back of the coin you would like appraised so that Mark can see the condition of the coin.
Via Email: To contact Mark Schimel, please email info@coinappraiser.com. Please send a clear image of the front and back of the coin you would like appraised so that Mark can see the condition of the coin.
Via Our Form: Please fill out the contact form on this page.
Locate an Expert Near You
What is your zip code?