Values of Old U.S. Cents/Pennies
Our coin guide covers United States Flying, Indian Head, Wheat, and other Modern Lincoln cents.  The general public still calls these coins pennies.  However, collectors refer to pennies as cents.  So cents is the term we will use from now on.  These are of course the lowest denomination coins still in circulation, and that has been the case for well over 150 years.  Because of the low face value, this has always been the easiest and most plentiful denomination for collectors to buy and hold for long period of times.
Flying Eagle Cents (1856-1858) – This is just a three year series with five total varieties.  The by far rarest coin from the group is the 1856 flying eagle cent.  Only approximately 2,500 coins of that year were minted.  The 1857 and 1858 years both have mintages over 15 million coins.  Despite that high mintage, both 1857 and 1858 flying eagle cents are valuable in mint state (but still very common in circulated grades).
Indian Head Cents (1859-1909) – This is an iconic design that is very popular with collectors.  There are two very rare Indian Head cents to be aware of.  Those are the 1877 and 1909-S coins.  Just like with any other 1800s era coins, despite high mintages, high grade Indian Head cents can be worth hundreds of dollars.
Wheat Back Lincoln Cents (1909-1958) – The Wheat cent might be the single most collected coin in United States history.  Perhaps millions of kids in decades past worked on a Wheat Cent collection.  It was once an extremely popular past time for young collectors to try to assemble a complete year and mint mark collection of Wheat Cents found in change.  The rare coins to remember are the 1909-S VDB, 1914-D, and the 1922 no D.
Our guides below have more specific information and values on a coin by coin basis.  We are very interested in buying rare and high grade cents.  Please send us pictures of what you have and we would be happy to make offers.  Info@Coinappraiser.com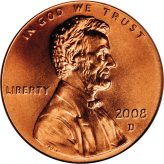 Lincoln Memorial Cents (1959-2008)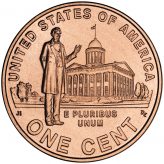 Lincoln Bicentennial Cents (2009)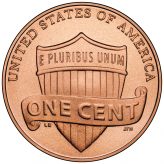 Shield Cents (2010-Present)